Hi,
I don't know if
@appyet
is in tune with the requirements of the Google Play Store, but starting August this year, any new app submitted to the Play Store must be done in Android App Bundle files (AAB).
What is happening?
"
Google Play will start requiring new apps to be published with the Android App Bundle starting August 2021
. This will replace the APK as the standard publishing format."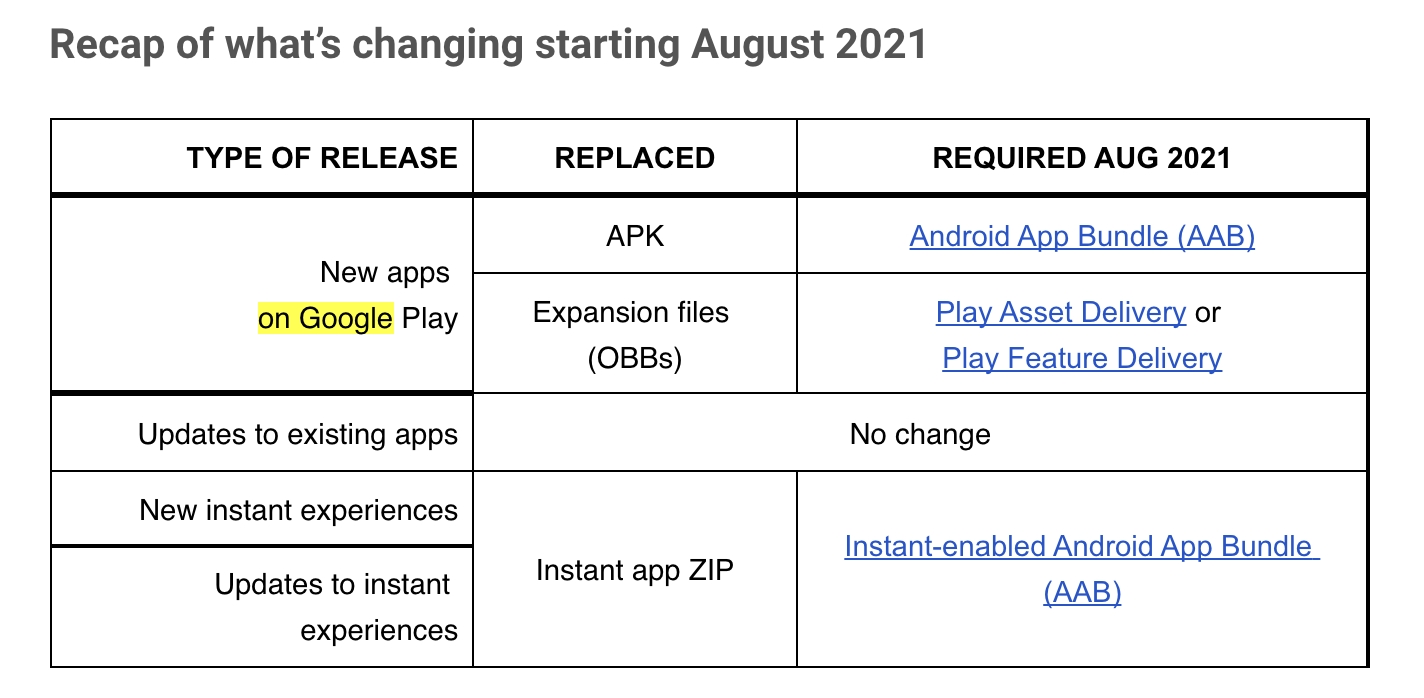 What this means?
Starting from August of 2021, any new app that is submited to Play Store must use the new format AAB. The APK files that are currently provided will not be accepted.
AppYet currently only provides the APK files to download, is not updated to the new format.
Starting this date, any new app will not be possible to be published in the Play Store.
This affects me?
Depends. If your app is already in the Play Store, you can still submit the APK file as a update. There is no change in that.
If the app is new and isn't in the Play Store, you cannot submit it in the APK format. So, at the current state, AppYet apps will not be possible to submit as new apps to the Google Play Store.
What can be done?
@appyet
should update the build process to provide the AAB files and the APK files, so everyone can update the apps.
Hope it helps!